For this week's Bachelor in Paradise intro, we aren't going to talk about Bachelor in Paradise at all. Why? Because there is bigger news to share here, people! Namely, BEN H. IS THE NEXT BACHELOR AND OH MY GOD WE JUST PASSED OUT FROM EXCITEMENT.
I mean, just LOOK at that face. Look at it!
There are literally no words to adequately convey how excited we are, so naturally, we will do what we do best when we're overly excited—communicate in GIFs: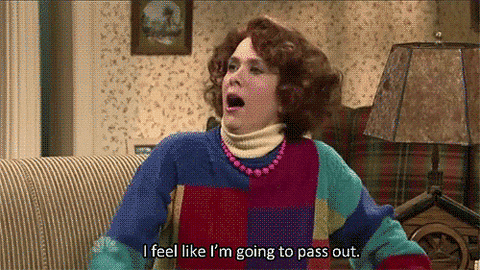 We are dead. Dead on the floor. We literally cannot function.
So, before we ACTUALLY die or lose all ability to put words into sentences, let's get back to talking about BIP. To the rankings!